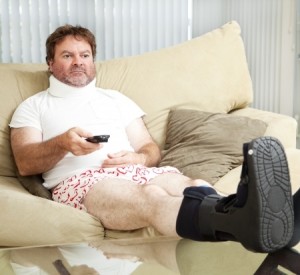 After a car accident in Oklahoma, it is natural to want things to become resolved as quickly as possible.
Thus, a common question regards whether Oklahoma City auto accident attorneys usually take a personal injury case all the way to trial. The answer is not easy, and depends on the case.
Do Oklahoma City Auto Accident Attorneys Have to Always Go to Trial?
Oklahoma City personal injury cases will often get all the way to trial if there are issues regarding liability or damages or both. Cases will also often get to trial if the injuries are extensive.
Often, those injuries do not resolve sufficiently in the time allotted before trial, and will require expert testimony to sufficiently value the case and compensate you, the victim.
What About Juries?
If it looks as though your case may be headed for trial, your Oklahoma City personal injury attorney will help prepare you for trial. Your attorney will work zealously on your behalf to help the jury find in your favor.
The jury in your trial will determine what the facts are. The opposing side will try to present a set of facts favorable to their client. Thus, Oklahoma City auto accident attorneys will work hard to help the jury determine that the facts in your favor.
The jury may be required to determine fault, especially if fault is to be apportioned between you and the opposing side. Quite often a disagreement about fault is the main reason that cases go to trial. Once the jury determines the issue of fault, they will move on to determine issues of damages.
Juries are often able to distinguish between truth and attempts to both inflate a claim or to obfuscate facts. If the jury finds your version of the facts to be correct, they are more likely to award the damages that you are seeking.
Again, this is an area where Oklahoma City auto accident attorneys really can help you prove your case. Know that your attorney is working hard to get you the compensation you deserve.
Free Consultation: Oklahoma City Personal Injury Attorney
If you are the victim of a car accident, contact a qualified Oklahoma City personal injury attorney to evaluate your case.
For a free, no-risk consultation with the Personal Injury Law Office of Oklahoma City, call today: 405-716-4878 (716-HURT).
If you prefer, you may send your question via e-mail using the form at the top right of this page. We'll get in touch with you as soon as possible.