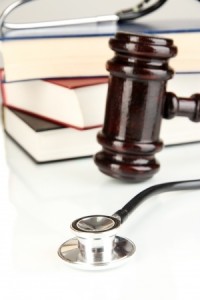 Wrongful death law seeks to provide compensation for those who have lost someone due to the negligence of another. Each state has its own set of civil statutes that deal with wrongful death. This article explains what a wrongful death claim is in Oklahoma.
A wrongful death claim is a lawsuit that arises because someone has died due to the carelessness of another person or corporation. Wrongful death claims primarily involve:
Automobile accidents (driver negligence);
Medical negligence;
Workplace negligence;
Product-related negligence; or
Any other accident that can cause one's death due to negligence.
Under Oklahoma law, only certain family members can bring a wrongful death claim on behalf of the decedent's estate. Typically, this means that a spouse, child or parent brings the wrongful death claim. In the event that those individuals are no longer living, a sibling or other duly appointed person could bring the wrongful death claim.
There are also statutes of limitations that apply to a wrongful death claim in Oklahoma. If you don't pursue it in time, the case will be forever barred. Oklahoma law requires that a wrongful death claim must be filed within two (2) years of the date of death.
Oklahoma law provides specific monetary compensation for a wrongful death, depending on who pursues the claim. The compensation may cover:
Medical bills;
Burial and funeral expenses;
Loss of wages,
Loss of support,
Loss of love and companionship; and
Pain and suffering of the decedent.
Both wrongful death and criminal homicide cases involve the death of a person. However, in a wrongful death case, the decedent's estate pursues the claim in civil court to recover damages from the death. In a criminal homicide case, the state seeks a jail or prison sentence for the person responsible for the homicide. One case does not preclude the other and it is not uncommon for both cases to occur.
A wrongful death claim and a criminal prosecution for the same death may result in different outcomes that are, however, inconsistent. In the wrongful death case, the plaintiff must prove by a preponderance of evidence—more likely than not—that the defendant is liable for the decedent's death. On the other hand, the prosecution in a criminal homicide case must prove that the defendant is guilty of the charges against him or her beyond a reasonable doubt, which requires a much higher burden of proof than required in civil cases. Thus, it is often true that a defendant has been found civilly liable for the death of another, but not guilty of the homicide charge in the criminal case against him or her. The varying burdens of proof explain why a defendant may be civilly liable for a wrongful death, but not guilty of criminal liability.
Free Consultation:
Oklahoma City Wrongful Death Attorney
If you have lost a loved one due to another person's negligence, you may be entitled to compensation. It is important that you contact an experienced Oklahoma City Wrongful Death Attorney as soon as possible to begin to gather evidence and testimony to build your wrongful death claim against the party responsible. Call Personal Injury Law Office of Oklahoma City for a free, no-risk consultation with a knowledgeable Oklahoma City personal injury attorney, call today: (405) 716-4878  (716-HURT).
If you prefer, you may send your question via e-mail using the form at the top right of this page. We'll get in touch with you as soon as possible. Don't wait another minute to find out what you may be owed. Call Personal Injury Law Office of Oklahoma City today!