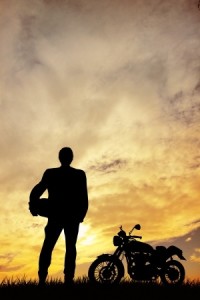 No matter how much safety training you have, motorcycle accidents can and do happen. Riders are particularly vulnerable in accidents and often suffer serious, and sometimes fatal, injuries. Thus, motorcycle accident can have a tragic effect on your life and the lives of your loved ones. The rights of motorcyclists are protected under Oklahoma motorcycle law, and this article briefly explains what rights motorcyclists have in Oklahoma.
Exposure to outside forces makes motorcycle riders especially susceptible to injury. Oklahoma motorcycle law holds negligent drivers responsible and liable to Oklahoma motorcyclists who are injured as a result. Bikers may receive compensation for:
Medical expenses
Pain and suffering
Loss of enjoyment of life
Lost wages
Wrongful death
Motorcycle accidents can be caused by several factors, sometimes at the fault of another motorist's negligence. These factors include:
Distracted driving
Drunk driving
Dangerous road conditions
Bad weather conditions
Speeding
Failure to follow traffic laws
Defective engine parts
While it's important to gather as much information about the motorcycle accident as possible at the time, including the other driver's insurance, driver's license and license plate information, you should also call an experienced personal injury attorney. If you're severely injured or involved in negotiations with the other party's insurance company, a skilled personal injury attorney can advocate for you to get the compensation you deserve in order to restore your quality of life.
Calling the right attorney can mean the difference between a lifetime of inconvenient and expensive medical treatments and a settlement that can help make up for lost wages, cost of medical bills, and expenses associated with future medical care.
Free Consultation: Oklahoma City Personal Injury Attorney
In order to receive the compensation you deserve, you will need the help of an experienced Oklahoma Personal Injury Attorney. Our Oklahoma motorcycle accident attorneys have the resources and determination needed to fight for your rights and entitlements. A call to Personal Injury Law Office of Oklahoma City costs you nothing, but the information you receive could be invaluable.
For a free, no-risk consultation with a knowledgeable Oklahoma City personal injury attorney, call today: (405) 716-4878  (716-HURT).
If you prefer, you may send your question via e-mail using the form at the top right of this page. We'll get in touch with you as soon as possible. Don't wait another minute to find out what you may be owed. Call Personal Injury Law Office of Oklahoma City today!