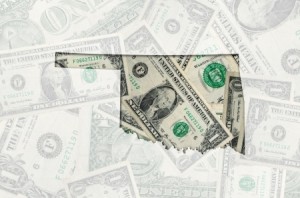 How long your Oklahoma personal injury lawsuit takes depends on a number of different variables: chiefly, how bad you injuries are, how you were injured and whether or not you need to go to court in order to settle your case.
Going to Court with an Oklahoma Personal Injury Lawsuit
Each personal injury case is unique; therefore, it is difficult to predict with any certainty how long your case will last, especially if it needs to be settled in court.
Generally, it is better to settle without going to court. Sometimes, however, it is necessary to go to court to settle disputes over liability and/or the amount of compensation you should receive.
In any event, if you have to go to court to settle your personal injury lawsuit, time should be allotted for the trial and any appeals that may ensue.
Settling Without Going to Court
Most Oklahoma personal injury lawsuits are settled without going to court. Slip and fall, auto accident and dog bite cases, among others, are usually settled within two years without going to court. However, because of the difficulties establishing liability in more complicated cases, such as medical malpractice lawsuits, these types of claims can often last for several years.
Discovery
The first year of a personal injury lawsuit is devoted to discovery, which is the period during which the parties involved in the lawsuit exchange information and compile evidence to build their cases. This process includes compiling evidence such as police reports, oral depositions, witness testimony, and most importantly, medical documents. It is also the time when most of the attempts to settle out of court will be made.
Discovery is often the biggest contributing factor to the length of a personal injury case. This is because your doctor's prognosis is extremely important in determining how much compensation you will receive. However, the full extent of some injuries may not be evident early on and it may take some time before you and your doctors are fully aware of how much on-going treatment you will need and/or if you will suffer any permanent impairment.
Knowing the full extent of your injuries is important to your personal injury case because, once you settle, you will be required to sign a release absolving the responsible party from any further liability for the injuries sustained in your accident.
Therefore, it is in your best interest to take as much time as necessary to receive an accurate prognosis in order to be compensated adequately. If you accept a settlement too early, you may not be compensated properly for future  medical expenses and/or the long term effects your injuries will have on your quality of life.
Free Consultation: Oklahoma City Personal Injury Attorney
If you have been injured in an accident, consult with an experienced Oklahoma City personal injury attorney to get the compensation you deserve. A call to Personal Injury Law Office of Oklahoma City costs you nothing, but the information you receive could be invaluable. You can reach a skilled personal injury attorney at  (405) 716-HURT (716-4878).

If you prefer, you may send your question via e-mail using the form at the top right of this page. We'll get in touch with you as soon as possible. Don't wait another minute to find out what you may be owed. Call Personal Injury Law Office of Oklahoma City today!