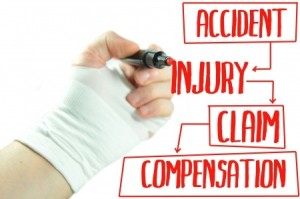 If someone else hits you and causes you to suffer an injury, their liability insurance will cover your damages. However, if they are uninsured or underinsured, your uninsured or underinsured motorist coverage will cover your damages, but only if you have it.
Learn the difference between uninsured and underinsured motorist coverage, and how and when having them can benefit you.
What is Oklahoma Uninsured Motorist Coverage ?
To put it plainly, uninsured motorist coverage pays you for damages caused by someone with no insurance. More precisely, uninsured motorist insurance pays you if someone else injures you, they are at fault and do not have insurance. Your uninsured motorist coverage will pay for your medical bills, property damage, lost wages and pain and suffering, up to the stated coverage limit.
What is Underinsured Motorist Coverage?
Underinsured motorist coverage is coverage that you can purchase that will pay you if someone else injures you, they are at fault and they don't have enough insurance coverage to completely cover your claim.
For example, if a person causes you to be injured in an accident which results in you incurring $20,000 in medical expenses, and your pain and suffering is worth another $20,000, your total claim against that person would amount to $40,000. Suppose, however, that the person at fault for your injuries is only insured up to $30,000. That person's insurance would pay you $30,000 and your underinsured motorist coverage would kick in to pay you the remaining $10,000, assuming that you have purchased at least $10,000 in underinsured motorist coverage.
Your underinsured motorist coverage will only kick in once the insurance policy of the person at fault has paid you up to his policy limits. Thus, underinsured motorist coverage is designed to pay out only when you have received the maximum from the person at fault and it is still not enough to completely cover your claim.
Summary
To summarize, if you have uninsured motorist coverage, you will be covered in the event that you suffer damages caused by someone who has no insurance at all. Underinsured motorist coverage, on the other hand, will cover the gap between what an underinsured person's insurance will pay you and the actual amount of your claim.
Free Consultation: Oklahoma City Personal Injury Attorney
For a free, no-risk consultation with a knowledgeable Oklahoma City personal injury attorney, call today: (405) 716-4878  (716-HURT). If you prefer, you may send your question via e-mail using the form at the top right of this page. We'll get in touch with you as soon as possible. Don't wait another minute to find out what you may be owed. Call Personal Injury Law Office of Oklahoma City today!